CORPORATE INVITATIONS
PRO-telligent Annual Award Gala
Three sets of invitations to PRO-telligents annual Gala. Each year's design accompanied a specific theme.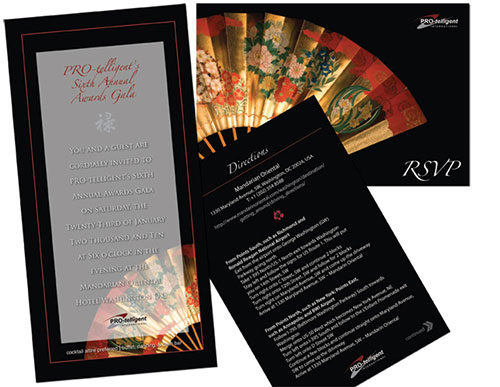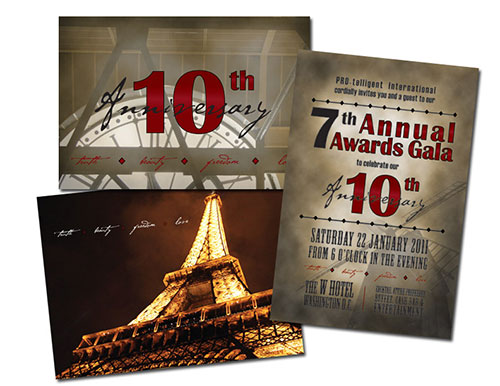 SERVICES
Throughout my 7 year professional graphic design career I have worked on a variety of projects and ventures that have expanded my portfolio and experience. In my spare time I have taken on numerous freelance projects to strengthen and build my design skills. Below are some example services I have provided.
Brand Identity
Logo Design
Wedding Stationery
Event Invitations
Custom Illustrations
Promotional Materials
Infographics
UI Design
You can see samples of my work in the portfolio section.